COVID-19 UPDATES
YIOP began limited minyanim as of Sunday, June 14.
PLEASE CLICK HERE FOR THE ACCOMPANYING LETTER (JUNE 10) ABOUT REOPENING

YIOP has resolved to strengthen its commitments in the following ways:
1. TORAH
YIOP IS CONTINUING ITS FULL SCHEDULE OF SHIURIM
Join Rabbi Katz's classes (listed below) via Zoom conferencing by clicking this link when the class typically begins: https://zoom.us/s/9823468067
Additionally, Rabbi Katz has a daily WhatsApp committed to Halachot from the Daf. To join, click the following link FROM A MOBILE PHONE: https://chat.whatsapp.com/JPu35DVosZSAYxqWQq5cmP
2. AVODAH
In addition to davening, Rebbetzin Rikki Katz has set up a WhatsApp dedicated to saying as much Tehillim as we can for those in need during this time. Please click the following link FROM A MOBILE PHONE to join and learn more: https://chat.whatsapp.com/EePl7G5nZViBysJWu1Mj0j
3. GEMILUT CHASSED
Please reach out to Rabbi Katz or Margery Klausner if you or someone you know is in need of assistance. In addition, please continue to patronize our local institutions through carry out and delivery services which they have made available.
YIOP comes together as a community of Orthodox Zionist Jews
committed to prayer, study, and social interaction.
We engage in these to further our spiritual growth, both individually and as a community, bringing us closer to G-d.
All Events
Saturday

,

Dec

December

19

,

2020

New Member Melava Malka Trivia Night


Motzei Shabbat, Dec 19th

8:00p

to

10:00p




Please join us for a Virtual Trivia Night and to welcome our new members. Please register on line by December 11 and indicate your team of up to 8 people or you will be assigned to a team. $15 per person, $10 per member. If you would like to sponsor this event for $20 per person, please register as a sponsor at yiop.org or by clicking here. The Zoom link will be sent out prior to the event to those who have registered. Space is limited so make reservations early! For more information see the flyer below or call 248-967-3655
Chocolate Sale Fundraiser
Chocolate Sale Fundraiser
Place your order online here to support YIOP. On sale for $4 box. Choose from Caramel Peanut Clusters, Peppermint Patties and Cookie Dough Dots. Chocolates will be available for sale while supplies last. Please text or call 248-470-0231 to arrange pick up or delivery.
Thu, October 29 2020
11 Cheshvan 5781
Today's Calendar
Shacharit

: 6:25a
Shacharit

: 7:00a
Mincha/Maariv

: 6:10p
Shiur with Rabbi Katz

: 8:00p
---
Friday Night
Candle Lighting

: 6:09p
Mincha/Maariv

: 6:10p
Shabbat Day
Shacharit

: 9:00a
Mincha

: 6:05p
Maariv

: 7:04p
Havdalah

: 7:10p
This week's Torah portion is

Parshat Lech Lecha
Candle Lighting
Havdalah
Motzei Shabbat, Oct 31, 7:10p
Shabbat Mevarchim
View Calendar
Zmanim
Alot Hashachar
6:52a
Earliest Tallit
7:07a
Netz (Sunrise)
8:04a
Latest Shema
10:39a
Zman Tefillah
11:32a
Chatzot (Midday)
1:16p
Mincha Gedola
1:42p
Mincha Ketana
4:19p
Plag HaMincha
5:24p
Shkiah (Sunset)
6:29p
Tzeit Hakochavim
7:12p
More >>
Our Daily Classes
Daf Yomi (before Shacharit)
Mishnah (after Shacharit)
Mishnah Berurah (after Mishnah)
Biurei Tefilah (after Minchah)

Our Weekly Classes
Sunday @ 7:20am
Nineteen Letters
Monday @ 7:00:
Parsha ♦ Peleh Yoetz
Monday @ 8:00:
Mishlei ♦ Tehilim
Tuesday @ 1:30
Women's Parsha Class
Tuesday @ 8:00:
Zoomin' Schmoozin with the Rebbetzin
Wednesday @ 7:00
Women's Halacha from Gemara
Thursday @ 7:00
Peshischa on the Parsha
Support YIOP while shopping on Amazon
When you shop on Amazon, go to smile.amazon.com and select Young Israel of Oak Park as your charity and Amazon will donate a portion of your purchase to YIOP!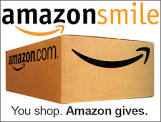 Thu, October 29 2020 11 Cheshvan 5781