YIOP comes together as a community of Orthodox Zionist Jews
committed to prayer, study, and social interaction.
We engage in these to further our spiritual growth, both individually and as a community, bringing us closer to G-d.
♦ TORAH AT YIOP ♦
Click here for class source sheets

Our Daily Classes
Daf Yomi (before Shacharit)
Mishnah (after Shacharit)
Mishnah Berurah (after Mishnah)
Biurei Tefilah (after Minchah)

Our Weekly Classes
Monday @ 8:
Beit Midrash Night
4 Classes:
Parsha ♦ Mishlei ♦ Peleh Yoetz ♦ Tehilim

Tuesday @ 1:30
Women's Parsha Class
Thursday after Maariv
Peshischa on the Parsha
---
Upcoming Events
All Events
Detroit Symphony Orchestra


Sunday, Nov 24th

3:00p

to

5:00p




Join us for an afternoon with the DSO playing songs of Paul Simon. Limited seating available. Reservations required by October 30. RSVP by clicking above or by calling 248-967-3655

Fowling


Motzei Shabbat, Dec 14th

7:45p

to

10:00p




Join YIOP for Fowling at the Fowling Warehouse, 3901 Christopher St., Hamtramck. $25 per member; $30 non-members, ages 21 and over. Fowling (bowling with a football), food, and fun. RSVP by December 10 at 248-967-3655 or email julie@yiop.org or online by clicking above.
Monday Night Beit Midrash
Tue, November 12 2019
14 Cheshvan 5780
Today's Calendar
Shacharit

: 6:15a
Shacharit

: 7:00a
Women's Parsha Shiur

: 1:30p
Mincha/Maariv

: 5:00p
---
Friday Night
Candle Lighting

: 4:52p
Mincha/Maariv

: 4:55p
Shabbat Day
Shacharit

: 8:15a
Shacharit

: 9:00a
Mincha

: 4:45p
Maariv

: 5:50p
Havdalah

: 5:55p
Upcoming Programs & Events
Fowling
Motzei Shabbat, Dec 14 7:45p
---
This week's Torah portion is

Parshat Vayera
Candle Lighting
Havdalah
Motzei Shabbat, Nov 16, 5:55p
Shabbat Mevarchim
View Calendar
Zmanim
Alot Hashachar
6:08a
Earliest Tallit
6:22a
Netz (Sunrise)
7:20a
Latest Shema
9:48a
Zman Tefillah
10:38a
Chatzot (Midday)
12:17p
Mincha Gedola
12:41p
Mincha Ketana
3:10p
Plag HaMincha
4:12p
Shkiah (Sunset)
5:14p
Tzeit Hakochavim
5:58p
More >>
Support YIOP while shopping on Amazon
When you shop on Amazon, go to smile.amazon.com and select Young Israel of Oak Park as your charity and Amazon will donate a portion of your purchase to YIOP!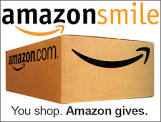 Tue, November 12 2019 14 Cheshvan 5780