YIOP comes together as a community of Orthodox Zionist Jews
committed to prayer, study, and social interaction.
We engage in these to further our spiritual growth, both individually and as a community, bringing us closer to G-d.
Shavuot
All Events
Sunday

,

Jul

July

25

,

2021

2021 Annual Dinner


Sunday, Jul 25th

6:00p

to

8:00p




Please join us in honoring Dr. Leonard and Shoshana Pollack and the High School graduates: Raizel Burstyn, Bayla Greenstein, Daniel Klausner, Hannah Kleid, David Kleiman, Jacob Kleiman, Joseph Kornblum, Dani Lerman, Eliana Schreiber, Lev Sklar, Cobi Smith, Batsheva Sosne, & Moshe Zinberg by placing an ad in our Journal and attending our annual Dinner on July 25, 2021. More details to follow
Youth
Fri, May 14 2021
3 Sivan 5781
Today's Sefirah Count Is 47
היום שבעה וארבעים יום שהם ששה שבועות וחמשה ימים לעמר
Today's Calendar
Early Shacharit

: 6:15am
Mincha/Maariv

: 7:00pm
Candle Lighting

: 8:29pm
---
Friday Night
Mincha/Maariv

: 7:00pm
Candle Lighting

: 8:29pm
Shabbat Day
Early Shacharit

: 8:15am
Shacharit

: 9:00am
Teen Minyan
: 9:20am
Mincha

: 8:30pm
Maariv

: 9:31pm
Havdalah

: 9:37pm
Upcoming Programs & Events
---
This week's Torah portion is

Parshat Bamidbar
Candle Lighting
Havdalah
Motzei Shabbat, May 15, 9:37pm
Erev Shavuot
View Calendar
Zmanim
Alot Hashachar
5:00am
Earliest Tallit
5:07am
Netz (Sunrise)
6:12am
Latest Shema
9:50am
Zman Tefillah
11:04am
Chatzot (Midday)
1:29pm
Mincha Gedola
2:06pm
Mincha Ketana
5:44pm
Plag HaMincha
7:15pm
Candle Lighting
8:29pm
Shkiah (Sunset)
8:47pm
Tzeit Hakochavim
9:35pm
More >>
Our Daily Classes
Daf Yomi (before Shacharit)
Mishnah (after Shacharit)
Mishnah Berurah (after Mishnah)
Biurei Tefilah (after Minchah)

Our Weekly Classes
Sunday @ 7:20am
Nineteen Letters
Monday @ 7:00:
Parsha ♦ Peleh Yoetz
Monday @ 8:00:
Mishlei ♦ Tehilim
Tuesday @ 1:30
Women's Parsha Class
Tuesday @ 8:00:
Zoomin' Schmoozin with the Rebbetzin
Wednesday @ 7:00
Women's Halacha from Gemara
Thursday @ 7:00
Peshischa on the Parsha
Support YIOP while shopping on Amazon
When you shop on Amazon, go to smile.amazon.com and select Young Israel of Oak Park as your charity and Amazon will donate a portion of your purchase to YIOP!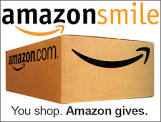 Fri, May 14 2021 3 Sivan 5781