YIOP comes together as a community of Orthodox Zionist Jews
committed to prayer, study, and social interaction.
We engage in these to further our spiritual growth, both individually and as a community, bringing us closer to G-d.
♦ TORAH AT YIOP ♦

Our Daily Classes
Daf Yomi (before Shacharit)
Mishnah (after Shacharit)
Mishnah Berurah (after Mishnah)
Biurei Tefilah (after Minchah)

Our Weekly Classes
Monday:
Beit Midrash Night:
@ 7:00
Parsha ♦ Peleh Yoetz
@ 8:00
Mishlei ♦ Tehilim

Tuesday @ 1:30
Women's Parsha Class
Wednesday @ 7:00
Women's Halacha from Gemara
Thursday after Maariv
Peshischa on the Parsha​​​​​​​
---
Upcoming Events
All Events
Sunday

,

Feb

February

2

,

2020

Super Bowl Party


Sunday, Feb 2nd

6:00p

to

10:00p




Join us for the Super Bowl, YIOP style. RSVP by January 31. $10 adults and $5 children. $15 at the door. See the flyer below for more information.

Friday

,

Feb

February

21

,

2020

Scholar-in-Residence Yael Weil


Friday, Feb 21st

8:00p

to

Sunday, Feb 23rd

10:00a




Yael will speak on Friday night at 8:30pm at the home of Nathan & Yochie Lerman on the topic of "The Unsung Heroines of Sefer Shemot." Shabbat morning Yael will speak about Moshe Kibail (which part of) Torah mi'Sinai. Yael will also speak on Sunday morning at a Women's Brunch at 10:00 a.m on " How Perfect Must a Woman Be? In Search of the Real Eishet Chayil." Sponsorships opportunities are available. For further information, please contact Esther Sherizen at (248) 968-9592 or esther.sherizen@gmail.com.
Monday Night Beit Midrash
Tue, January 28 2020
2 Shevat 5780
Today's Calendar
Early Shacharit

: 6:15a
Shacharit

: 7:00a
Women's Parsha Shiur

: 1:30p
Mincha/Maariv

: 5:20p
---
Friday Night
Candle Lighting

: 5:26p
Mincha/Maariv

: 5:30p
Shabbat Day
Shacharit

: 8:15a
Shacharit

: 9:00a
Mincha

: 5:20p
Maariv

: 6:25p
Havdalah

: 6:31p
Upcoming Programs & Events
---
This week's Torah portion is

Parshat Bo
Candle Lighting
Havdalah
Motzei Shabbat, Feb 1, 6:31p
Tu B'Shvat
View Calendar
Zmanim
Alot Hashachar
6:39a
Earliest Tallit
6:52a
Netz (Sunrise)
7:51a
Latest Shema
10:18a
Zman Tefillah
11:08a
Chatzot (Midday)
12:46p
Mincha Gedola
1:11p
Mincha Ketana
3:38p
Plag HaMincha
4:40p
Shkiah (Sunset)
5:41p
Tzeit Hakochavim
6:26p
More >>
Support YIOP while shopping on Amazon
When you shop on Amazon, go to smile.amazon.com and select Young Israel of Oak Park as your charity and Amazon will donate a portion of your purchase to YIOP!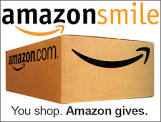 Tue, January 28 2020 2 Shevat 5780