YIOP comes together as a community of Orthodox Zionist Jews
committed to prayer, study, and social interaction.
We engage in these to further our spiritual growth, both individually and as a community, bringing us closer to G-d.
Sat, May 21 2022
20 Iyyar 5782
Tonight's Sefirah Count Is 36
היום ששה ושלשים יום שהם חמשה שבועות ויום אחד לעמר
Today's Calendar
Early Shacharit

: 8:15am
Shacharit

: 9:00am
Mincha

: 8:30pm
Maariv

: 9:38pm
Havdalah

: 9:43pm
---
Friday Night
Mincha/Maariv

: 7:10pm
Early Candlelighting

: 7:25pm
Candle Lighting

: 8:41pm
Shabbat Day
Early Shacharit

: 8:15am
Shacharit

: 9:00am
Mincha

: 8:35pm
Maariv

: 9:46pm
Havdalah

: 9:51pm
This week's Torah portion is

Parshat Behar
Candle Lighting
Havdalah
Motzei Shabbat, May 21, 9:43pm
Shabbat Mevarchim
View Calendar
Zmanim
Alot Hashachar
4:54am
Earliest Tallit
4:58am
Netz (Sunrise)
6:06am
Latest Shema
9:47am
Zman Tefillah
11:02am
Chatzot (Midday)
1:30pm
Mincha Gedola
2:07pm
Mincha Ketana
5:49pm
Plag HaMincha
7:21pm
Shkiah (Sunset)
8:54pm
Havdalah
9:43pm
Tzeit Hakochavim
9:43pm
More >>
Our Daily Classes
Daf Yomi (before Shacharit)
Mishnah (after Shacharit)
Mishnah Berurah (after Mishnah)
Biurei Tefilah (after Minchah)

Our Weekly Classes
Sunday @ 7:20am
Essays in Ethics
Monday @ 7:00:
Parsha ♦ Peleh Yoetz
Monday @ 8:00:
Mishlei ♦ Tehilim
Tuesday @ 1:30
Women's Parsha Class
Wednesday @ 8:00
Women's Halacha from Gemara
Thursday after Minchah Maariv
Peshischa on the Parsha
Support YIOP while shopping on Amazon
When you shop on Amazon, go to smile.amazon.com and select Young Israel of Oak Park as your charity and Amazon will donate a portion of your purchase to YIOP!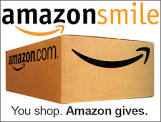 Sat, May 21 2022 20 Iyyar 5782