Torah @ YIOP
Due to COVID-19, all weekday classes are meeting on Zoom. For more specific information regarding how to join, please contact office@yiop.org. Furthermore, the Daf Yomi is meeting Mon-Fri at 6:15am, Sun at 9:00am on Zoom. Peshischa on the Parsha is Thrusdays at 8:00pm on Zoom. The Shabbat afternoon class is now between Mincha and Maariv in teh Social Hall, in place of Seudah Shlishit.
Sample some of our classes below!
Sun, November 29 2020
13 Kislev 5781
Today's Calendar
Shacharit

: 8:00a
Sunday Beit Midrash

: 9:00a
Awesome Prayer

: 10:15a
Mincha/Maariv

: 4:40p
---
Friday Night
Candle Lighting

: 4:42p
Mincha/Maariv

: 4:45p
Shabbat Day
Shacharit

: 9:00a
Mincha

: 4:40p
Maariv

: 5:41p
Havdalah

: 5:47p
This week's Torah portion is

Parshat Vayishlach
Candle Lighting
Havdalah
Motzei Shabbat, Dec 5, 5:47p
Erev Chanukah
View Calendar
Zmanim
Alot Hashachar
6:29a
Earliest Tallit
6:41a
Netz (Sunrise)
7:41a
Latest Shema
10:01a
Zman Tefillah
10:48a
Chatzot (Midday)
12:21p
Mincha Gedola
12:45p
Mincha Ketana
3:05p
Plag HaMincha
4:03p
Shkiah (Sunset)
5:01p
Tzeit Hakochavim
5:47p
More >>
Our Daily Classes
Daf Yomi (before Shacharit)
Mishnah (after Shacharit)
Mishnah Berurah (after Mishnah)
Biurei Tefilah (after Minchah)

Our Weekly Classes
Sunday @ 7:20am
Nineteen Letters
Monday @ 7:00:
Parsha ♦ Peleh Yoetz
Monday @ 8:00:
Mishlei ♦ Tehilim
Tuesday @ 1:30
Women's Parsha Class
Tuesday @ 8:00:
Zoomin' Schmoozin with the Rebbetzin
Wednesday @ 7:00
Women's Halacha from Gemara
Thursday @ 7:00
Peshischa on the Parsha
Support YIOP while shopping on Amazon
When you shop on Amazon, go to smile.amazon.com and select Young Israel of Oak Park as your charity and Amazon will donate a portion of your purchase to YIOP!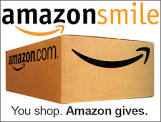 Sun, November 29 2020 13 Kislev 5781